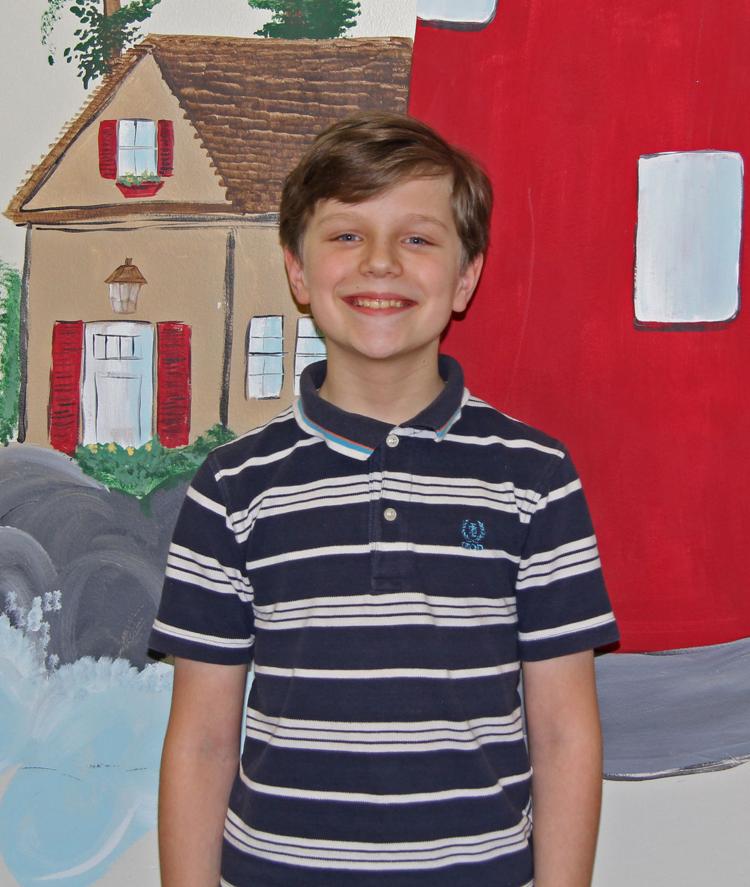 Pullen Elementary School sixth-grader Grant Jordan isn't just a budding polymath – he's a Renaissance Man in the making.
Grant, 12, recently won the Rockwall ISD Spelling Bee, making him eligible to compete in the regional Scripps Spelling Bee early next month. Grant says spelling has always come naturally to him.
"I really have fun with spelling," Grant said. "I won my school spelling bee last year too but didn't make it to the regional spelling bee."
Grant's winning word at this year's district bee was "altruism." The word that knocked him out last year was "mitochondria," which Grant said was frustrating because the following contestant's word was the much easier "sugar."
"It's pretty fun to compete in the spelling bees," he said. "Sometimes studying the words over and over isn't fun, but the more you study, the more it can lead to the reward of winning."
Grant's father Bill Jordan says Grant has always had this remarkably mature forward-thinking attitude.
"He's very goal-oriented, all the time," Bill said. "He sets a goal, knows how to plan exactly what steps he needs to get there, and he stays very focused on achieving that goal."
Among his myriad other talents and pursuits, Grant is a second-degree black belt in the Korean martial art taekwondo.
"When he first started taekwondo, the first thing he did was count how many belts it would take him to get to black," Bill said. "Then when he reached black, where a lot of people stop, he kept going for the three extra years it takes to reach second-degree."
Grant's taekwondo accomplishments aren't just personal, either. Two years ago he qualified for the Texas youth competitive taekwondo team, a competitor in the United Taekwondo Alliance. Last month he qualified to join the U.S. UTA team that will compete in the UTA Goodwill Championship in England later this year.
Grant is also an accomplished member of Pullen's competitive robotics team, and plans to join the Cain Middle School team next year.
Grant's robotics team claimed first place in the RISD qualifiers for the regional competition next month – ironically on the same day as the Scripps regional spelling bee.
The robotics team competes in the VEX IQ division, the precursor to middle and high school VEX competitions.
Grant describes his team's robot and its improvement process with the care and enthusiasm of a professional engineer.
"We begin with the same starter robot that everyone gets, which isn't able to get many points in a competition," Grant said. "We improved it a little bit at first but it was still having trouble, so we wanted to improve it structurally somehow. We took the robot home over Christmas break, overhauled it completely and totally reprogrammed it."
Though gifted in both language arts and sciences, and though he has some time before university studies or professional  pursuits require him to focus more on one than the other, Grant said he has a particular affinity for the latter.
"With science and math, there's always a way to get to an answer," Grant said. "You're always given the tools to find the answer you need, you just have to learn how to use them correctly."
Grant added that his love for reading – particularly fantasy novels from the likes of Rick Riordan – have helped spur on his love for competitive spelling.
"When you start reading bigger books with more advanced vocabulary, it helps you learn to spell some of those words," he said.
"I'm really proud of him," Bill added. "He has such a strong work ethic and drive to succeed – even I learn a lot from him."